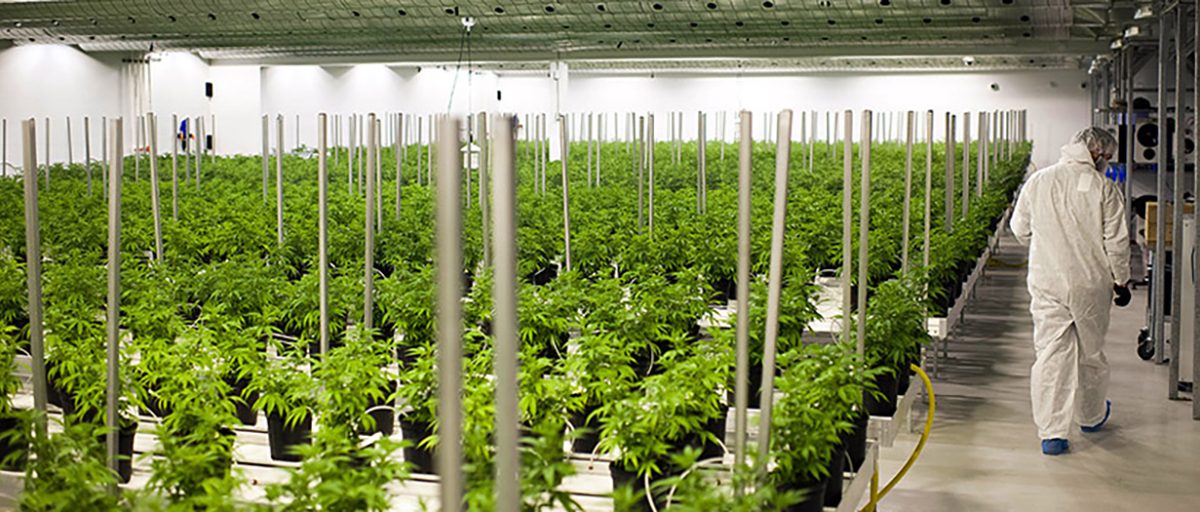 mCig's Subsidiary, Grow Contractors Inc., Announces it has Secured an Exclusive Management Contract in Costa Mesa, CA
JACKSONVILLE, FL, June 20, 2018 (GLOBE NEWSWIRE) — mCig, Inc. (OTC Markets: MCIG) (www.mciggroup.com), a leading distributor of innovative products, customized packaging solutions, technologies, and services for the global medical cannabis industry, announced today that its construction and consulting division has secured yet another exclusive management contract with a client in Costa Mesa, CA, bringing its total to three cultivation and manufacturing facilities in cannabis.  MCIG's construction and consulting division will now be overseeing operations throughout California in Palm Springs, Sacramento and Costa Mesa.  Under terms of the new management agreement MCIG will receive 10% of all proceeds.
In addition to the new management agreement, MCIG's construction division has begun concept designs for the facility in California City where MCIG has a cultivation, manufacturing, and distribution license for cannabis products.  Rob Kressa, Grow Contractors CEO, stated, "We continue to grow a highly competitive footprint in the State of California.  We are building a consortium of clients that will provide access across the entire state and connect the many services needed to have a successful and profitable operation, for MCIG and MCIG's clients."
On a final note, in recent sessions, Company management has identified a pattern of trading that raises strong suspicion that one or more market makers is possibly engaging in "naked shorting" and illegal market manipulation.
"The company has reached out to its legal department and intends to utilize all means available to enforce the stoppage of the illegal short manipulation practices against the Company and its shareholders," stated CEO Paul Rosenberg.
About Grow Contractors
Grow Contractors is MCIG's group of Cannabis consultants, engineers, architects, contractors, and grow experts combining over 100 years of experience and talent to bring clients efficient and high-quality grow spaces. Grow Contractors offers a practical approach to cannabis design, construction, and operations to create profitable and compliant facilities. The company provides a custom-tailored approach for every client because there is no universal approach to building a cannabis facility.
Follow Grow Contractors on:
https://www.growcontractors.com
https://www.instagram.com/robgrowcontractors
https://www.facebook.com/GrowContractorsCA
https://www.mciggroup.com/project-updates
https://www.facebook.com/mCigInc
About MCIG Group (MCIG)
Headquartered in Jacksonville, Florida, mCig, Inc. (MCIG) is a diversified company servicing the legal cannabis, hemp, and CBD markets via its lifestyle brands. mCig, Inc. is committed to being the leading distributor of technology, products, and services to fit the needs of a rapidly expanding industry.
For more information visit our websites:
https://www.growcontractors.com
Safe Harbour
Any statements contained in this press release that do not describe historical facts may constitute forward-looking statements as that term is defined in the Private Securities Litigation Reform Act of 1995. Any forward-looking statements contained herein are based on current expectations but are subject to a number of risks and uncertainties. The factors that could cause actual future results to differ materially from current expectations include, but are not limited to, risks and uncertainties relating to the Company's ability to develop, market and sell products based on its technology; the expected benefits and efficacy of the Company's products and technology; the availability of substantial additional funding for the Company to continue its operations and to conduct research and development, and future product commercialization; and the Company's business, research, product development, regulatory approval, marketing and distribution plans and strategies.