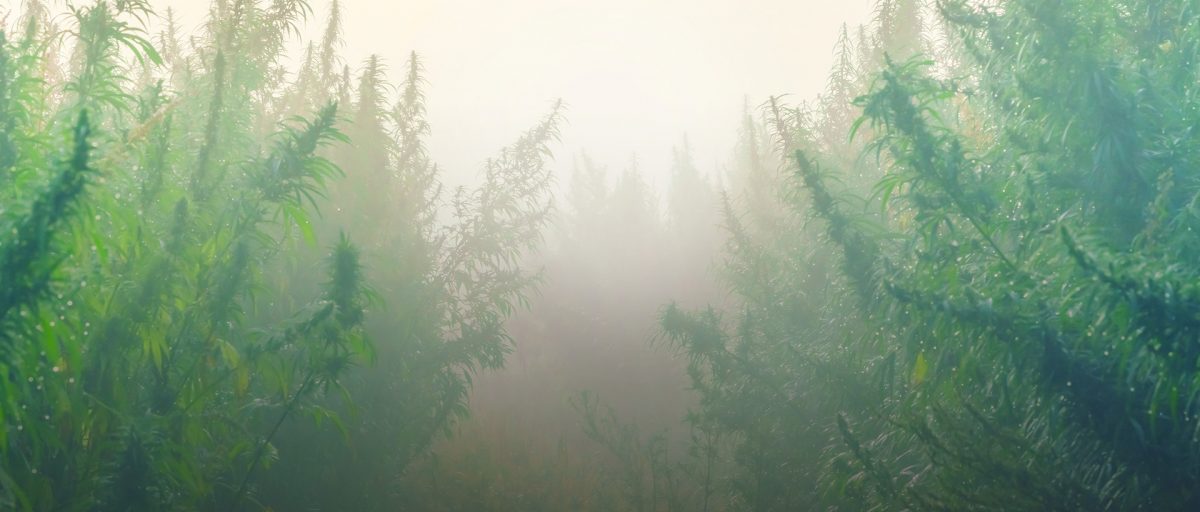 mCig's Subsidiary, NYAcres, Inc., Secures Hemp License in State of New York with Joint Venture Partner FarmOn! Foundation.
JACKSONVILLE, FL, March. 6, 2018 (GLOBE NEWSWIRE) — mCig, Inc., (MCIG) (www.mciggroup.com), a leading distributor of innovative products, customized packaging solutions, technologies, and services for the global medical cannabis industry, announced today that on February 26, 2018 The NYAcres Project, a joint venture project between mCig, Inc and the FarmOn! Foundation was granted its Industrial Hemp Agricultural Research Pilot Program License through the Department of Agriculture and Markets in the State of New York.
In preparation of receiving the license, the NYAcres Project has been advancing and expanding its infrastructure and three green houses on the 220-acre Empire Farm, home of the NYAcres Project in upstate rural New York. The NYAcres Project is scheduled to commence on the first approximate 40 acres and start planting its first crop immediately.
NYAcres expects to harvest 800 plants per acre of the initial farmed 40-acres in its first harvest. In the same season, another 80-acre parcel is planned for the second harvest, with 800-1000 plants per acre. Rotation of the acreage-parcels will add balance to the farms nutrients, assuring the best soil conditioning. This will translates into approximately $90,000 per acre in revenue, or a projected revenue of more than $10,000,000 in a first year of operation, where 80% proceeds from sales will be distributed to MCIG and 20% to FarmOn! Foundation. After the 1st harvest, plans to re-invest into the farm infrastructure, to expand from the initial 40 acres, will only benefit and speed up the ultimate profits. $20m annually is a reasonable goal for this project.
Industrial hemp is projected to increase 700% by 2020. New York State has focused on the economic development and expansion of Industrial Hemp Research Permits under Governor Andrew Cuomo, giving mid-size farms the opportunity to implement sustainability and organic practices to promote efficiency and profitability. The partnership between mCig and FarmOn! Foundation brings a significant, mutually beneficial opportunity, investing in infrastructure to help rebuild rural American farming.
"The opportunity between mCig and FarmOn! Foundation fosters innovative, profitable and sustainable farming. We look to industrial hemp as an economic driver in the great state of New York, with the leadership of Governor Cuomo supporting our agricultural community, having a vision to rebuild for sustainability and rural prosperity through research and investment.", said Tessa Edick, CEO of the NYAcres Project.
About MCIG Group ( OTCQB : MCIG )
Headquartered in Jacksonville, Florida, mCig, Inc. ( OTCQB : MCIG ) is a diversified company servicing the legal cannabis, hemp, and CBD markets via its lifestyle brands.
mCig, Inc. is committed to being the leading distributor of technology, products, and
services to fit the needs of a rapidly expanding industry. mCig, Inc. has transitioned from a vaporizer manufacturer to industry leading large scale, a full service cannabis cultivation construction company with its Grow Contractors division currently operating in the rapidly expanding Nevada market.
For more information visit our websites: https://www.mciggroup.com
About NYAcres, Inc., and The NYAcres Project
Owned by mCig, Inc. the NYAcres Project is a joint venture between NYAcres, Inc., (80%) and FarmOn! Foundation (20%). The joint venture was organized to secure a license that has been successful, and immediately proceed to start growing and then to follow with the processing and sales Hemp in the State of New York.
About the FarmOn! Foundation:
FarmOn! Foundation is a 501c3 non-profit organization + public charity that creates and funds youth educational programming and is working to preserve family farming in America. The FarmOn! Foundation is a movement dedicated to bringing awareness to food choices and sources, reinvigorating respect for farming and inspiring young people to choose agricultural careers that will create an economic engine connecting rural and urban marketplaces to build local economies. Join our movement today: http://farmonfoundation.org.
Safe Harbour
Any statements contained in this press release that do not describe historical facts may constitute forward-looking statements as that term is defined in the Private Securities Litigation Reform Act of 1995. Any forward-looking statements contained herein are based on current expectations but are subject to a number of risks and uncertainties. The factors that could cause actual future results to differ materially from current expectations include, but are not limited to, risks and uncertainties relating to the Company's ability to develop, market and sell products based on its technology; the expected benefits and efficacy of the Company's products and technology; the availability of substantial additional funding for the Company to continue its operations and to conduct research and development, and future product commercialization; and the Company's business, research, product development, regulatory approval, marketing and distribution plans and strategies.
Contact:
Paul Rosenberg – CEO
[email protected]