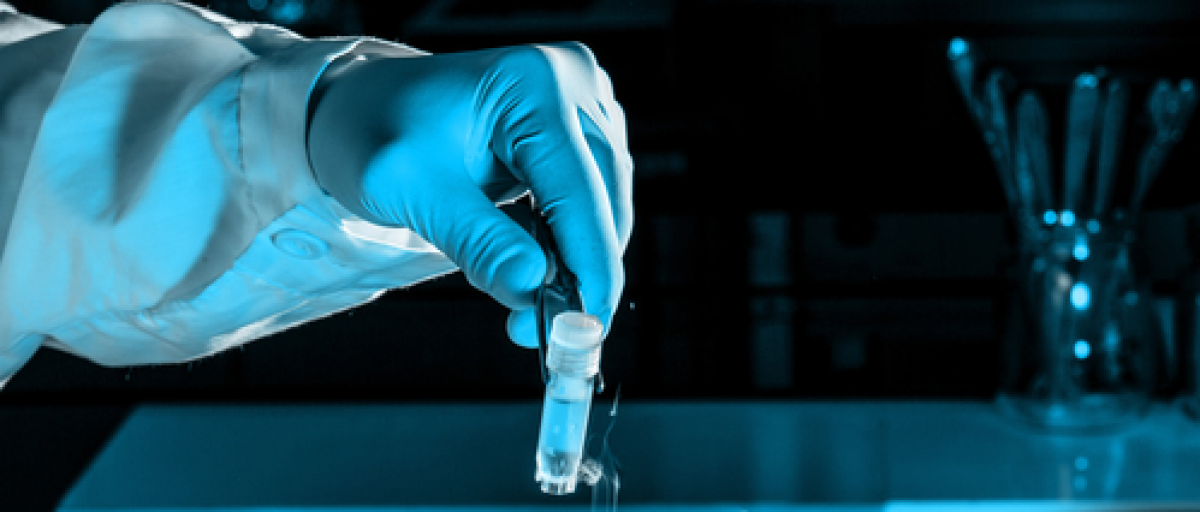 American CryoStem to Develop Standardized Tissue Scoring System
EATONTOWN, NJ / ACCESSWIRE / June 19, 2018 / American CryoStem Corporation(OTC PINK: CRYO), a leading strategic application developer, marketer, global licensor of patented adipose tissue-based cellular technologies, for the Regenerative and Personalized Medicine industries, today announced a new scientific project to create a Histological Scoring System for Collected Lipoaspirate. This project is based upon the Company's extensive experience with its ATGRAFT™ product and requests from the physician community to provide additional data related to the results of different tissue harvesting techniques, processing, storage and post-storage tissue and cell viability. The Company's Chief Scientific Officer, Michael Moeller, Ph.D., will be performing the study with the assistance of the Histology Core at Rutgers University in New Jersey.
American CryoStem Corporation is one of the premier commercial personal tissue banks, globally focused exclusively on the processing and storage of adipose tissue and the regenerative cells the tissue contains. Adipose tissue is a loose connective body tissue in which adipocytes (fat cells) and other cell types are held together by connective tissue fibers. Data published to date indicates that properly-collected lipoaspirates maintain some semblance of tissue structure, although the method of collection can strongly impact the quality of that tissue structure. This project is designed to build upon the Company's ongoing research and development by measuring how much of this loose tissue structure is retained during tissue harvest and following cryopreservation and subsequent thawing. The Company will be subjecting the collected tissue to histological analysis, at collection, following processing prior to cryopreservation and after thawing.
"We are excited about beginning work on this 'Tissue Scoring System' (TSS)," said Chief Scientific Officer Michael Moeller, Ph.D.
"TSS will permit us to perform qualitative and semi-quantitative evaluations of incoming adipose tissue samples and support more precise quality evaluations of our final ATGRAFT™ product. TSS will also augment our current cell-based tracking of the quality of the incoming adipose tissue samples and will be based on established histological criteria that will consider the tissue quality as a whole. TSS will permit tracking of a sample's quality throughout the processing, storage, and post-cryopreservation stages, and will provide criteria for direct comparisons between theses stages. Over the years, we also have observed that certain lipoaspirate collection methods seem to result in poorer quality samples, and this system will permit us to comprehensively define those changes in quality to physicians. This system will also permit us to provide meaningful, detailed feedback to physicians regarding the quality of their collection technique, helping them to provide better and more robust samples, and provide additional quality assurance metrics about their returned ATGRAFT™ samples."
Anthony Dudzinski commented: "The concept of a scoring system as devised by our Chief Scientific Officer, Michael Moeller, Ph.D., will provide a unique opportunity for the Company to improve outcomes for our clients by providing comparative data to our physician network. In January 2018, we began reviewing data from hundreds of adipose tissue processes and storages processed in our U.S. laboratory. Our scientific team, led by Dr. Moeller, plans to begin publishing White Papers and release related scientific data regarding the collection-processing-storage and post-thaw viability of adipose tissue and the regenerative cells contained in the stored tissue. Additionally, we will be working with the Histology Core at Rutgers to perform the histology analysis and create the Scoring System that can 'grade' the quality of the tissue we receive and process."
About American CryoStem Corporation
American CryoStem Corporation (OTC PINK: CRYO); founded in 2008, is a biotechnology pioneer, standardizing adipose tissue (fat) derived technologies (Adult Stem Cells) for the fields of Regenerative and Personalized Medicine. The Company operates a state-of-art, FDA-registered, laboratory in New Jersey and licensed laboratories in Hong Kong, Bangkok, Thailand, China and Tokyo, Japan, which operate on our proprietary platform, dedicated to the collection, processing, bio-banking, culturing and differentiation of adipose tissue and adipose-derived stem cells (ADSCs) for current or future use in regenerative medicine. CRYO maintains a strategic portfolio of intellectual property (IP) that surrounds our proprietary technology which supports a growing pipeline of stem cell applications and biologic products. We are leveraging our platform and a developed product portfolio to create a global footprint of licensed laboratory affiliates, domestic and international physicians networks and research organizations who purchase tissue collection, processing, and storage consumables from CRYO. Our laboratory stem cell bank/line products are characterized adult human Mesenchymal Stem Cell (MSC's) derived from adipose tissue that work in conjunction with our patented (non-animal) medium lines. The Company's R&D efforts are focused on university and private collaborations to discover, develop and commercialize ADSC therapies by utilizing our standardized collection-processing-storage methodology and laboratory products combined with synergistic technologies to create jointly developed regenerative medicine applications and intellectual property.
For further detailed Corporate or Regenerative Medicine information please visit:
www.americancryostem.com
request by email at [email protected], or 732-747-1007
This press release may contain forward-looking statements, including information about management's view of American CryoStem Corporation's ("the Company") future expectations, plans and prospects. In particular, when used in the preceding discussion, the words "believes," "expects," "intends," "plans," "anticipates," or "may," and similar conditional expressions are intended to identify forward-looking statements. Any statements made in this press release other than those of historical fact, about an action, event or development, are forward-looking statements. These statements involve known and unknown risks, uncertainties and other factors, which may cause the results of the Company, its subsidiaries, and concepts to be materially different than those expressed or implied in such statements. Unknown or unpredictable factors also could have material adverse effects on the Company's future results. The forward-looking statements included in this press release are made only as of the date hereof. The Company cannot guarantee future results, levels of activity, performance or achievements. Accordingly, you should not place undue reliance on these forward-looking statements. Finally, the Company undertakes no obligation to update these statements after the date of this release, except as required by law, and also takes no obligation to update or correct information prepared by third parties that are not paid for by American CryoStem Corporation.
SOURCE: American CryoStem Corporation